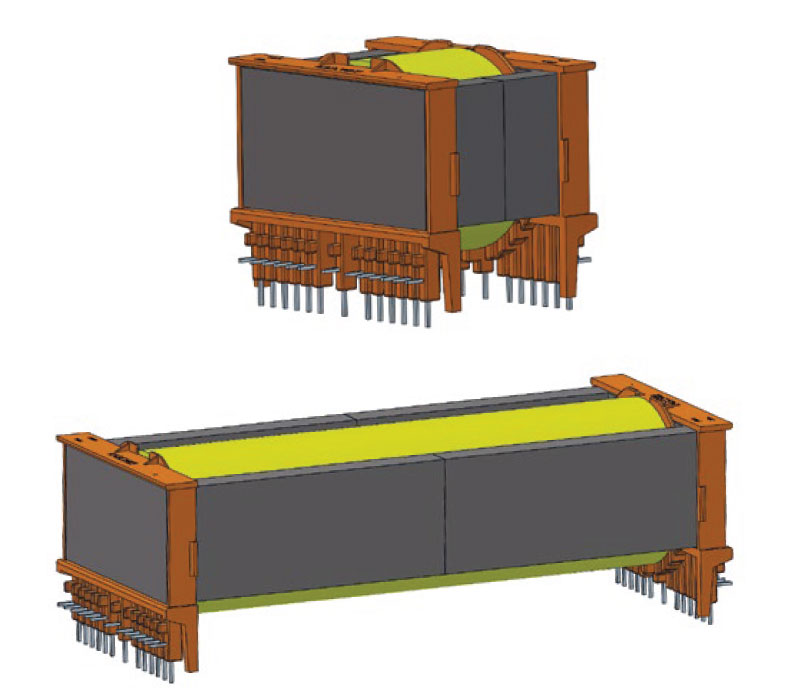 HIGH PERFORMANCE FOR YOUR PCB
NEW:Our core and coilformer geometry extends the popular ETD series to the new "ETD76" from Kaschke. The advantages of the ETD core combined with our KLL-S cores produce an excellent solution with switching frequencies over 20 Khz and power levels ranging from 2.2 kW up to 22 Kw
The ETD76 has 26 termination pins, available in 3 standard sizes and with the flexibility for custom lengths. A compact PCB solution for use as a Transformer or Storage Choke and is particularly good for high power charging platforms in E-Mobility.